Children's Hospital of Philadelphia (CHOP) values advancing care through knowledge exchange with our colleagues around the world. As a thought leader of pediatric healthcare and home to the latest breakthroughs, CHOP recognizes the growing demand for online professional education.
CHOP Online Pediatric Education Network (OPEN) provides pediatric medical education to healthcare professionals from around the world. Within the department of Global Pediatric Education, CHOP OPEN provides access to the latest advances in pediatric care, clinical educational resources and more. Begin exploring now to access educational offerings developed by CHOP faculty and practitioners.
Mourning the Loss of Professor Kwaku Ohene-Frempong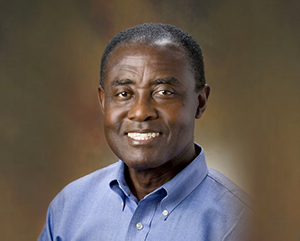 With great sadness, we announce the passing of Emeritus Professor Kwaku Ohene-Frempong. He was Director Emeritus of the CHOP Comprehensive Sickle Cell Center and Emeritus Professor of Pediatrics at CHOP and Penn. "KOF" as he was widely known, dedicated his more than four-decades long career to improving the lives of people with sickle cell disease. May he rest in peace, and may the work he devoted his life to – the support of patients with sickle cell disease and their families in all settings continue and be strengthened for decades to come.
Open-Access Medical Education
Many lectures found in CHOP OPEN are prepared by Children's Hospital of Philadelphia staff in weeklong modules that are prepared in affiliation with the American Austrian Foundation Open Medical Institute and presented in Salzburg, Austria. CHOP Open-access Medical Education is supported in part by a generous grant from the Leir Foundation.
Please note that courses presented here have been tailored for their audience in Salzburg, and they may contain stats and information not applicable to all demographics.